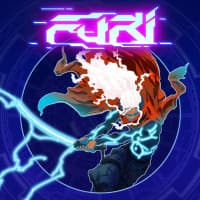 Furi
Sortie : 02/12/2016 - Consulter les autres sorties xbox de Decembre 2016.
Genre : beat them all, shoot eml up, boss rush
Editeur : Games Baker
Développeur : Games Baker
Gears Of War.Prend ton arme soldat , allume ta tronçonneuse et tranche moi ces locustes comme tu couperai un arbre.Sortie le 17 novembre 2006 , si longtemps , Gears of war à su se faire attendre . Promettant un jeu digne des nouvelles consoles ,...
Lire
le test de Furi
- Note :
0 membre possède Furi.
S'inscrire ou se connecter pour ajouter ce jeu à sa collection.

News, Tests et Dossiers
Statistiques : 36 articles rédigés.
D'autres jeux beat them all, shoot eml up, boss rush